Triptych :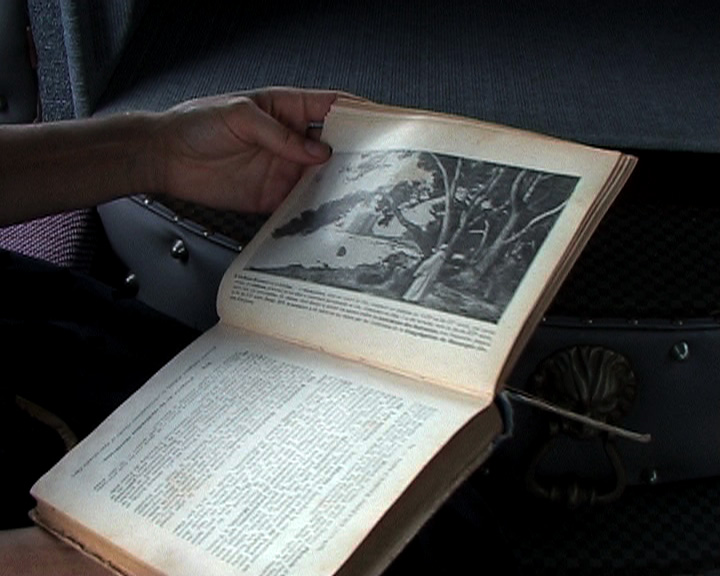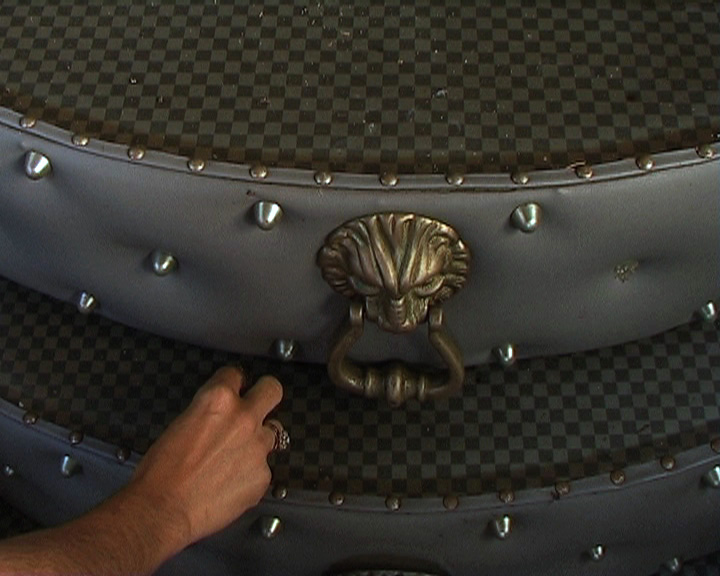 Vanitas!, video, DVD, 9'02'' / 2009
The action takes place in a hearse transformed into a motor-home. Inside a woman explores collecting all the dead insects she finds. Every element in the scene evokes symbols from the Vanity paintings : a mirror, make-up, jewellery, a book (knowledge), an insect, dentures…The futility of the scene reminds us of a sentence from Ecclesiastes: « Vanitas vanitatum et omnia vanitas  » ( « Vanity of vanities, all is vanity »).
∗ Action «Camping-cor» de Moniqa Ray-Bool , octobre 1999,  Le jardin d'hélys-œuvre,  Saint Médar D'Exideuil.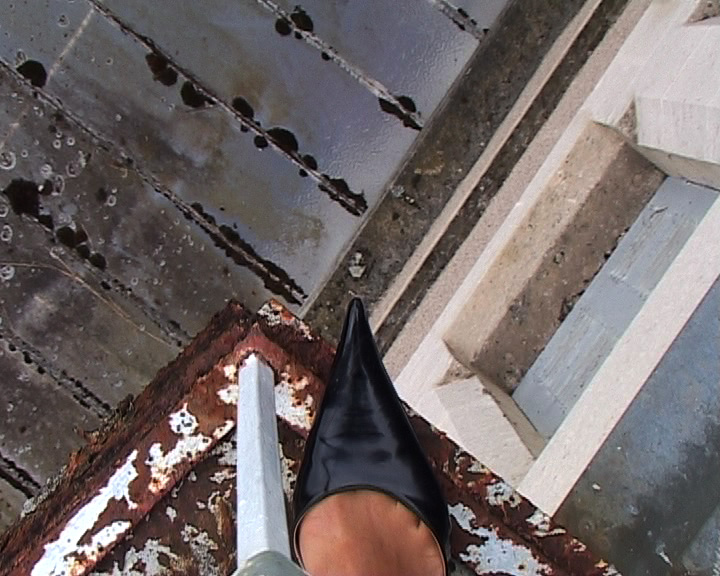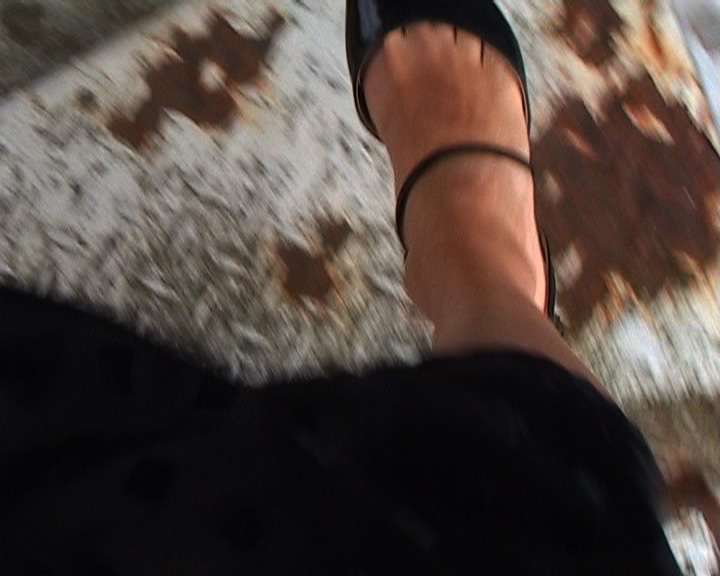 Motif, DVD,  1' 42'' video loop  / 2009
A person is constantly climbing up and down the stairs. Like a never-ending story, this walk emphasizes the meaningless of the human condition.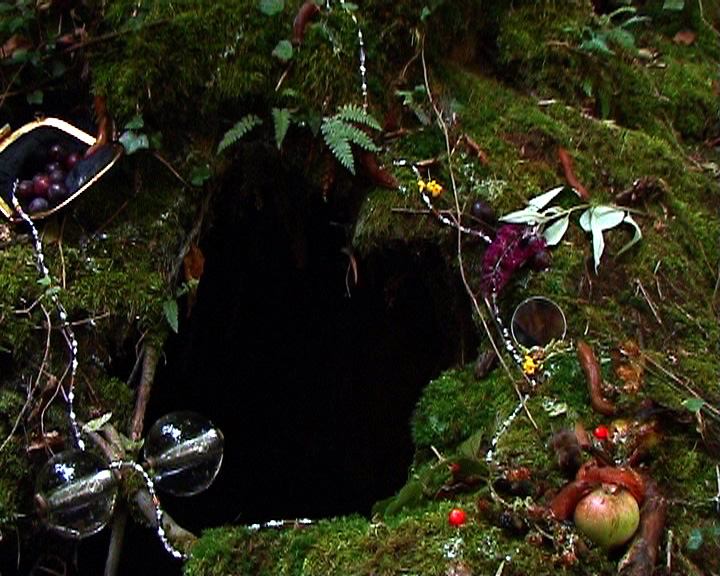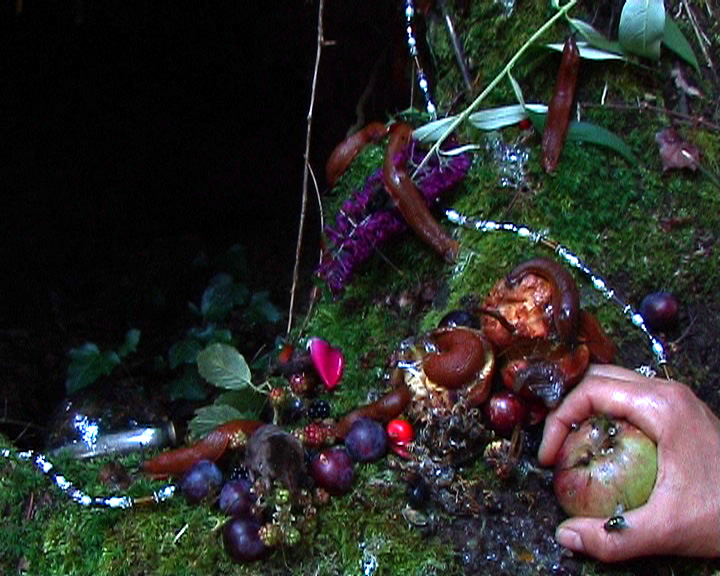 Nature morte à la mouche, DVD, 6'10'' video loop / 2009
Vanitas!, 9' 02'',  2009