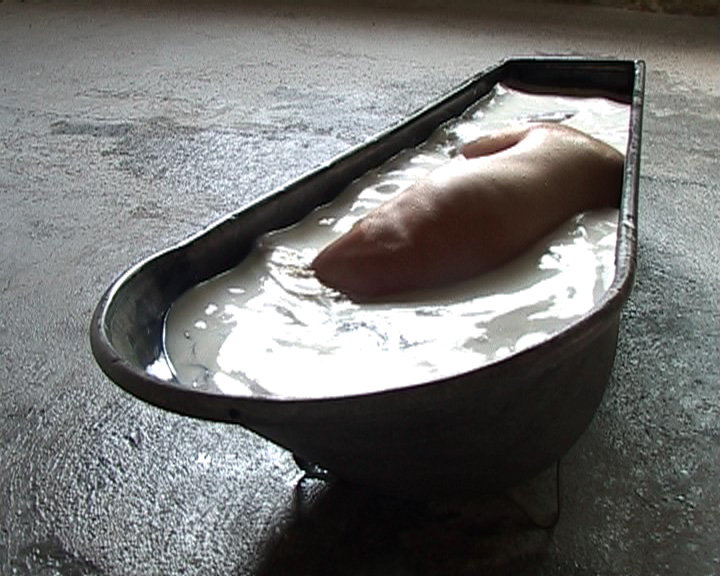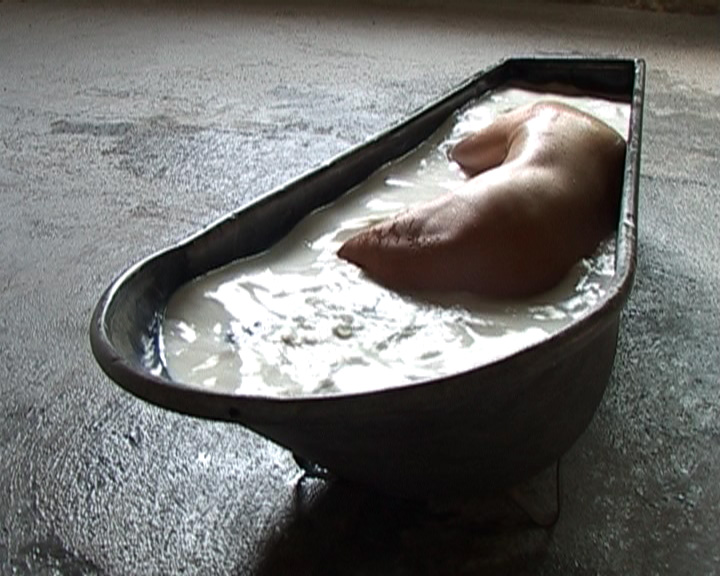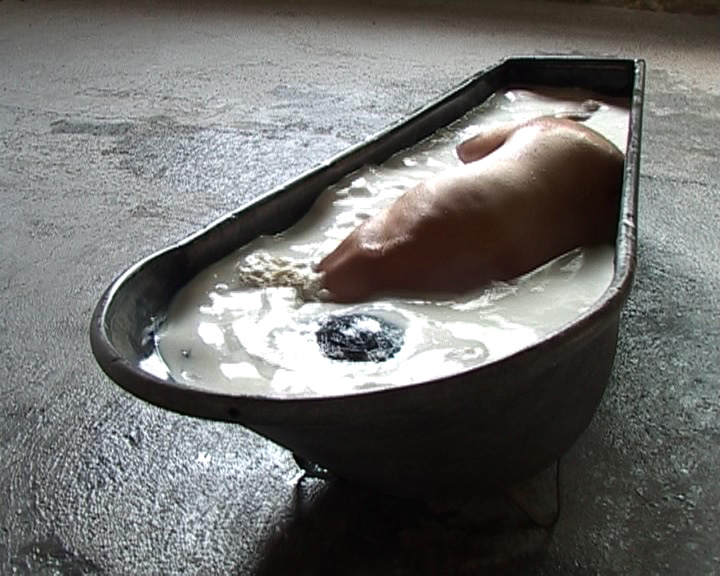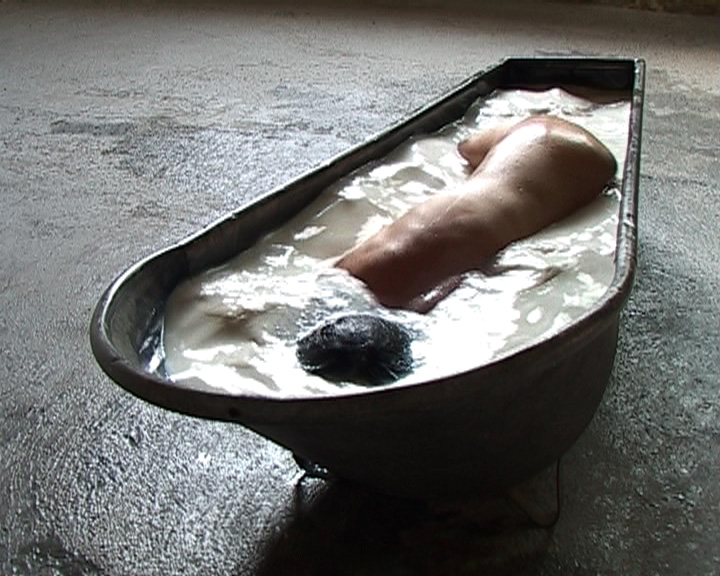 The film is very slow. This submerged body will constantly change just like the movement of breathing. The sound of people talking far away adds depth to the picture. The sound of the noise is so low it becomes subdued. I'd like the viewer to feel wrapped in this peaceful and contemplative moment.
"It's endlessly appearing and disappearing, it's dying and it's coming to life unless it's dreaming, sheltered somewhere else. The viewer is holding his breath and hesitating between all these situations. Something's happening and this is all that matters. So, while waiting, without a title » Céline Mallet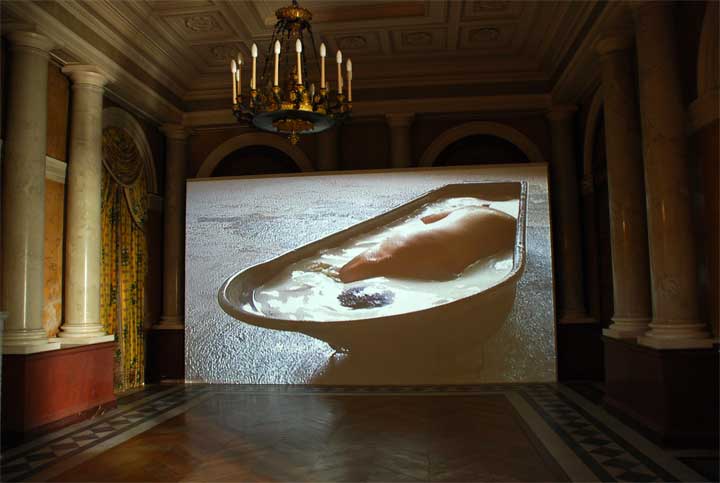 " Tendre" exhibition at Château in Saint-Ouen (93), March /April 2007
Video installation, dining room of the castle.
Size of the room : 11,50 x 7,50 x 5,41 m.
Size of the screen : 6,28 x 3,62 m.