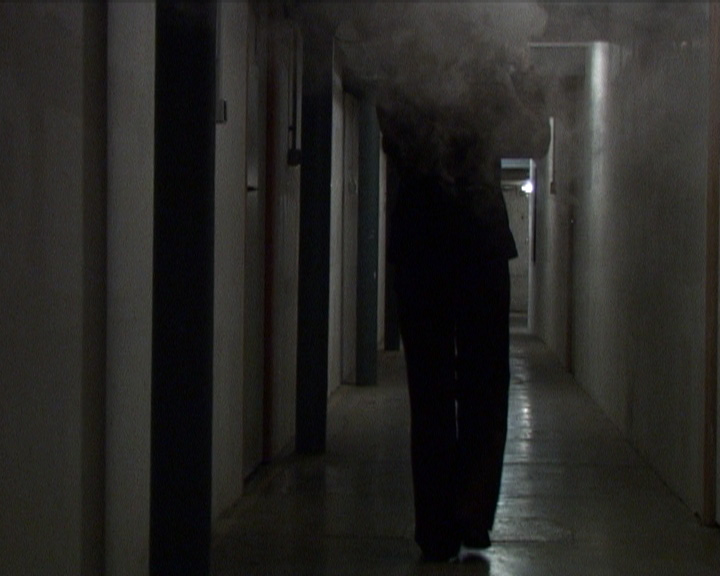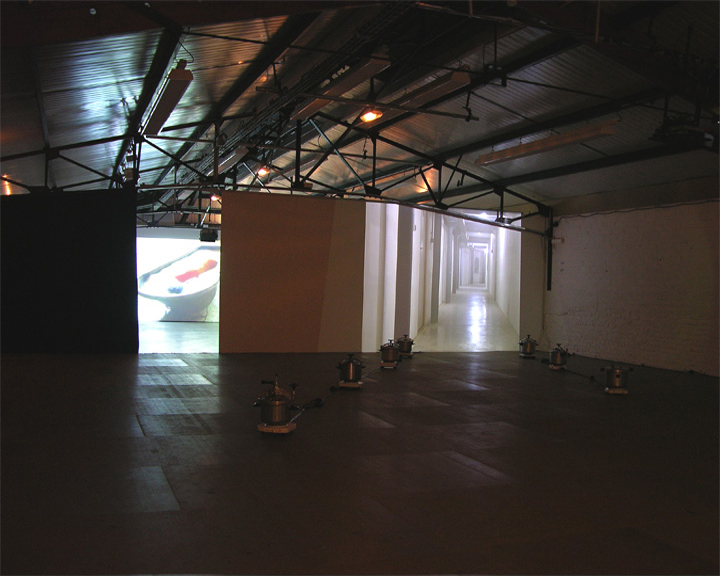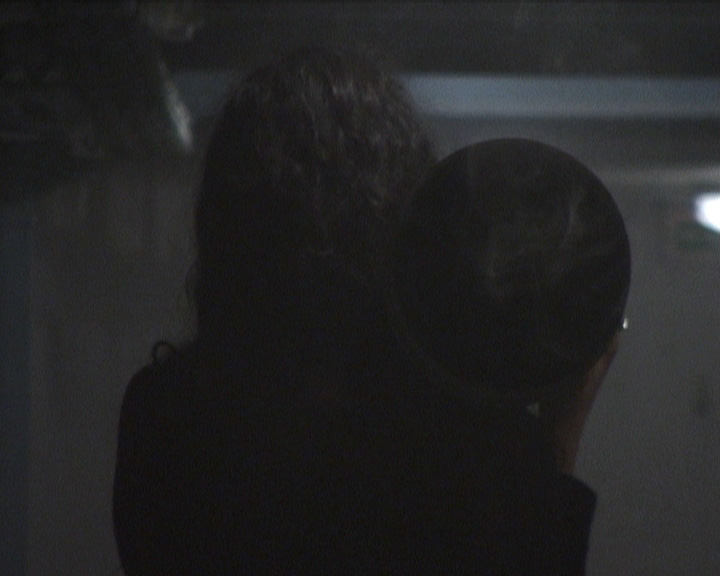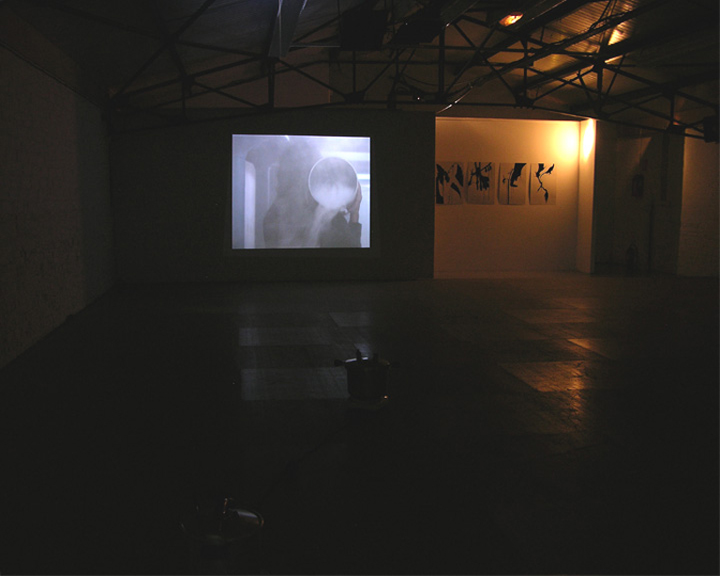 cliquer sur les images pour les agrandir
« L'achemineur » is a setting composed of two screens facing each other. In the middle, boiling pressure-cookers show the perspective. Somebody is carrying a column of smoke which he's going to put down at the end of the corridor. This symbolical action, by adding a new element, contributes to the effect of perspective, shows a new perception of the place. The second screen creates a presence behind the viewer : the image of a woman's motionless back in the corridor. She's holding a cylinder from which thick smoke flows.
The hiss of pressure-cookers creates direct sound. The air is full of humidity from the boiling water and creates a tense atmosphere.
The creation of the scene allowed me to keep thinking of the position of the body in space and to reconsider the movement like a sculptural act.